Chester FC and Chester FC Community Trust want to help ensure everyone can enjoy a chocolate treat this Easter.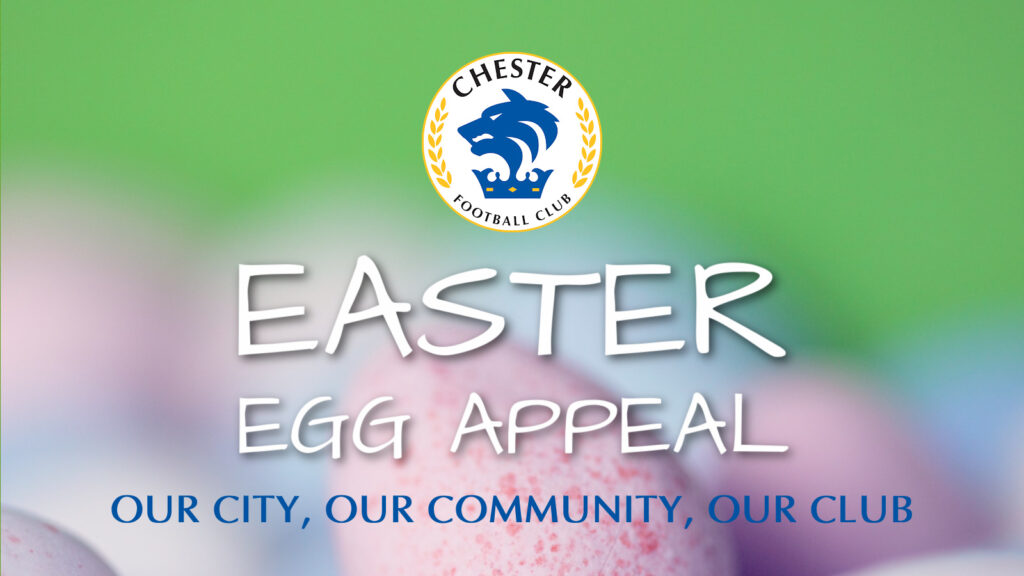 The Chester FC Easter Egg Appeal aims to distribute 500 Easter Eggs to local children, families and older people who are struggling financially or emotionally due to the effects of Covid-19.
We hope you will consider lending your support to help us put a smile on the faces of those who are finding things difficult this Easter.
You can donate chocolate eggs by dropping them off at the Deva Stadium ticket office from Monday 22nd to Friday 26th March between 12pm and 2pm
If you would rather make a small donation to enable the Community Trust to purchase an egg on your behalf, you can do so through Just Giving below:
The cut off for donations is Friday 26th March and the Community Trust will then distribute the Easter Eggs to local schools, care homes, charities and community projects.
For more information about the Chester FC Easter Egg Appeal, email community@chesterfc.com.