Chester FC PAN-Disabilty Football
Chester FC PAN-Disabilty Football sessions provides weekly coaching sessions for youngsters aged between 7 and 15.

The inclusive sessions allow young people with learning, physical or sensory disabilities to play football, develop their skills and make friends in a fun, safe environment with FA qualified coaches.

Sessions take place on Tuesdays from 5pm to 6pm at Goals Soccer Centre. The cost is £4 per week with the first session free for new players.

Chester FC Community Trust has teams for U16s boys and U16s girls who represent Chester FC in the Cheshire Ability Counts League.

Theses sessions have been made possible thanks to grants the Grow the Game scheme, which is funded by The Football Association and delivered by the Football Foundation, and the Return to Disability Football Fund.

If you would like to make a donation to help towards the costs of Chester FC Community Trust's disability football sessions, you can do so at www.justgiving.com/chesterfc-communitytrust.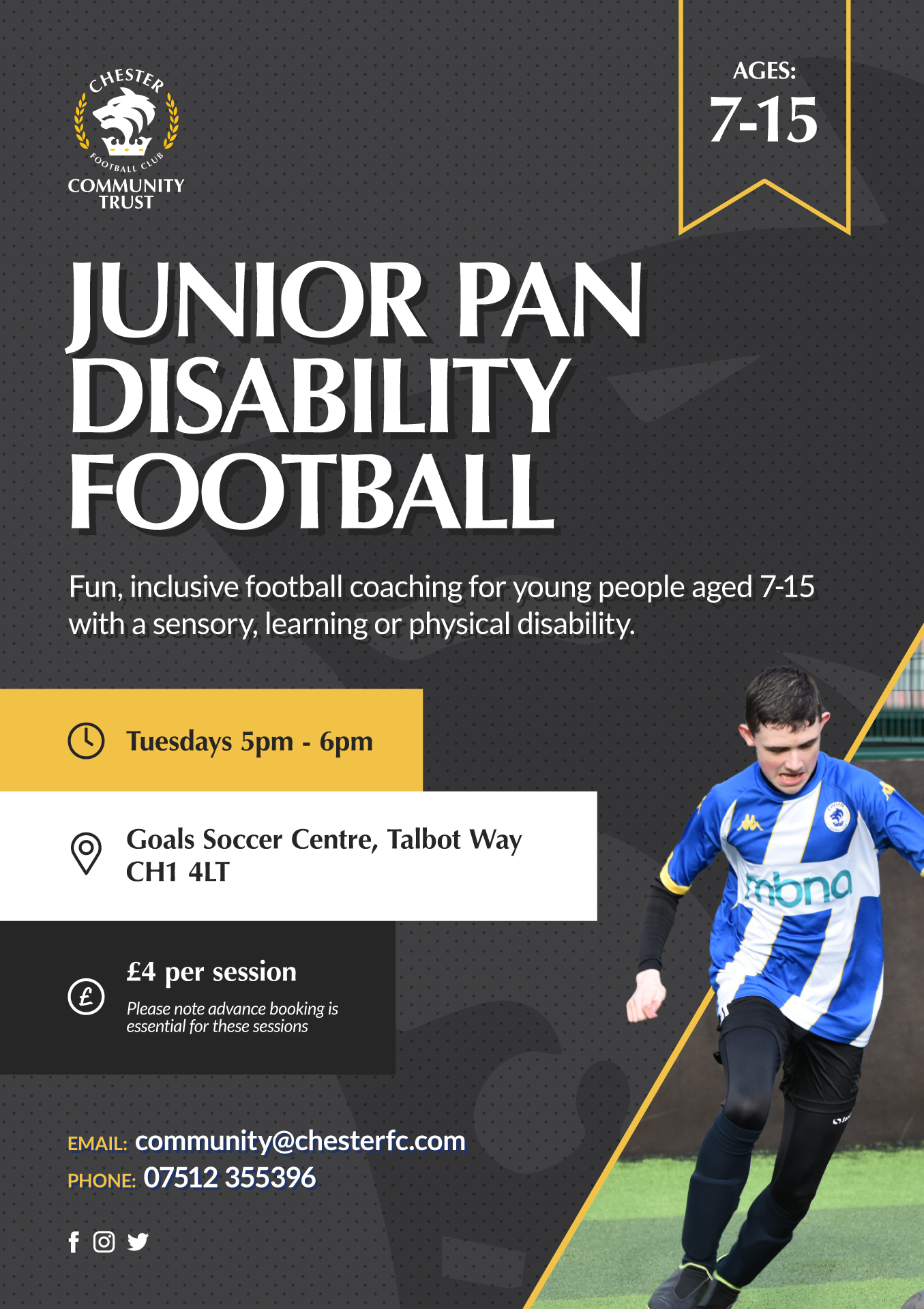 Chester FC PAN-Disability Football

WHERE? King George V Sports Hub, Blacon CH1 5BD
WHEN? Tuesdays 5pm - 6pm