Chester FC Community Trust has four new job placements available as part of the Government's Kickstart Scheme.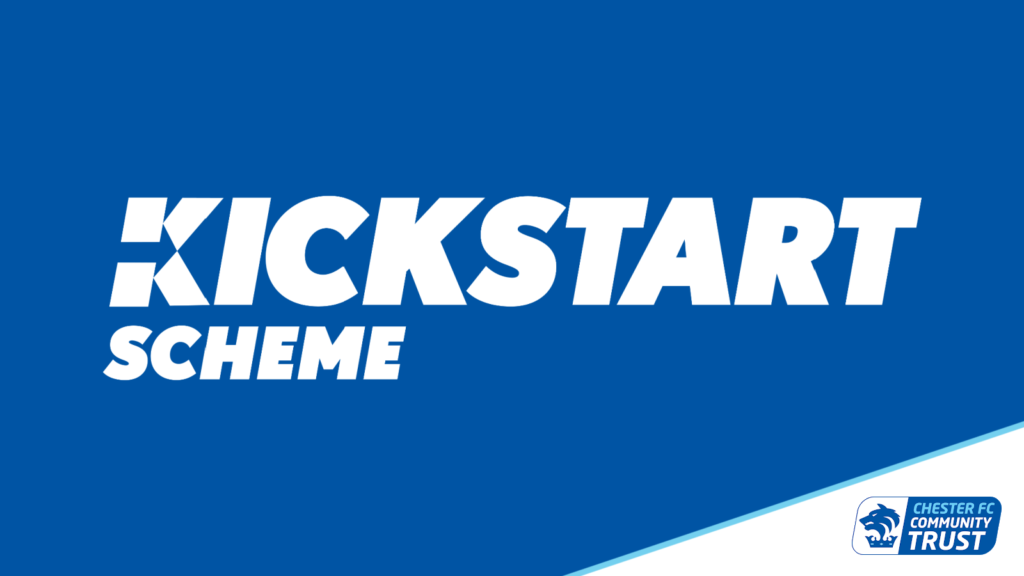 Kickstart provides funding to employers to create job placements for 16 to 24-year-olds on Universal Credit who are at risk of long term unemployment.
The roles are six-month paid work placements for 25 hours per week and will give young people the opportunity to gain experience and build their skills in the workplace.
The Community Trust is the charitable partner of Chester FC and delivers a range of projects and activities across four themes: coaching, education, health and inclusion. During the job placement, you will gain valuable experience and receive training and support to develop your skills.
The following posts are available:
Community Coach x 2
Administration Assistant
Facilities Assistant
If you would like to apply for one of these roles or find out more information about the Kickstart Scheme, please contact the Job Centre and talk to your work coach. 
Jim Green, CEO of Chester FC Community Trust, said: "Young people have been hit particularly hard during the pandemic and it is important for us to play our part in supporting them into employment.
"We will be increasing our focus on employability, training and education to help our community recover from Covid and we are pleased to be able to offer these Kickstart placements.
"This is a great chance for young people to get on the jobs ladder with real prospects for further employment after the six-month placement given the opportunities the new sports hub in Blacon will create.