Walking football continues to grow in popularity and now women in Chester have the opportunity to take up the sport.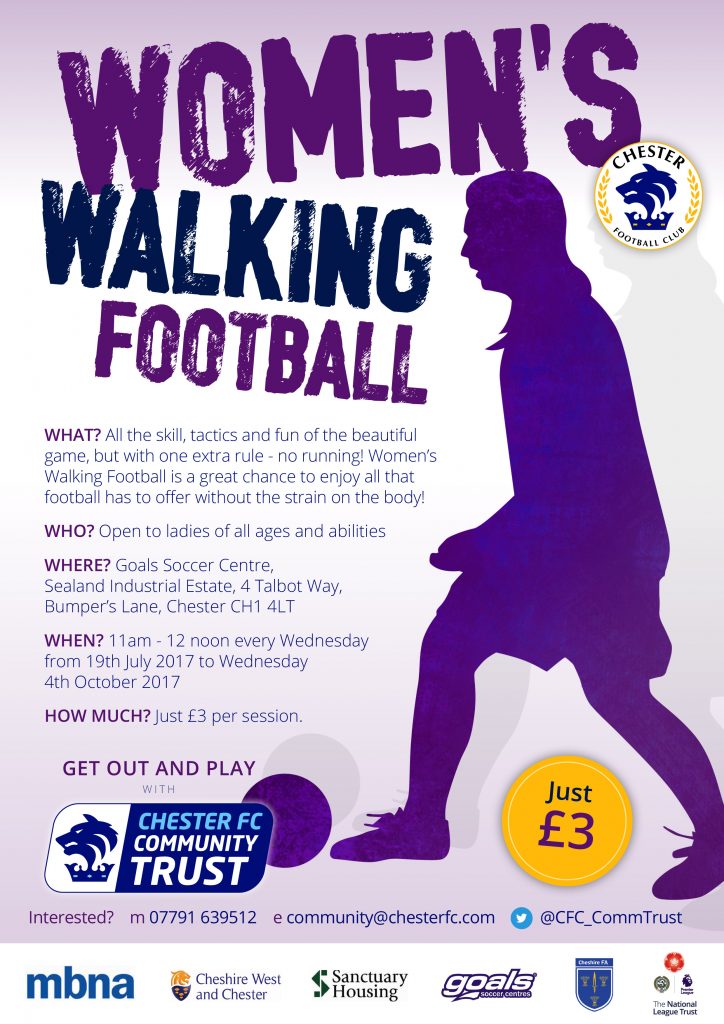 Chester FC Community Trust is starting weekly Women's Walking Football sessions for players of all ages and abilities.

Walking football is a slow-paced version of the beautiful game initially designed for the over 50s, helping to keep people active and offering a route back into playing football for those who had to stop due to injuries.

As the game suggests there is no running allowed and the game is non-contact, providing a fantastic medium for regular exercise and socialising in a fun and relaxed environment. Each session will include a warm-up, football activities such as passing and receiving and games.

Women's Walking Football sessions will take place on Wednesdays between 11am and 12 noon at Goals Soccer Centre, Talbot Way, Chester CH1 4LT. The first session is on Wednesday 19th July and the cost is just £3 per session.

Ben Richards, community coach for Chester FC Community Trust, said: "Walking football is for everyone, regardless of age, health and ability, but the opportunities for women in Cheshire West who want to play have been limited.

"The game is a fantastic for maintaining and improving health and fitness, as well as being a lot of fun and a great way of making new friends.

"Women's Walking Football will provide participants with regular opportunities to play football and exercise without apprehension and at their own pace.

"We have been running men's sessions for a couple of years and these are really popular so we're hoping the female version can take off in a similar way."

For further details or to book places contact Ben Richards on 07791 639512 or email community@chesterfc.com.