Chester FC Community Trust is seeking two new apprentices to join our team.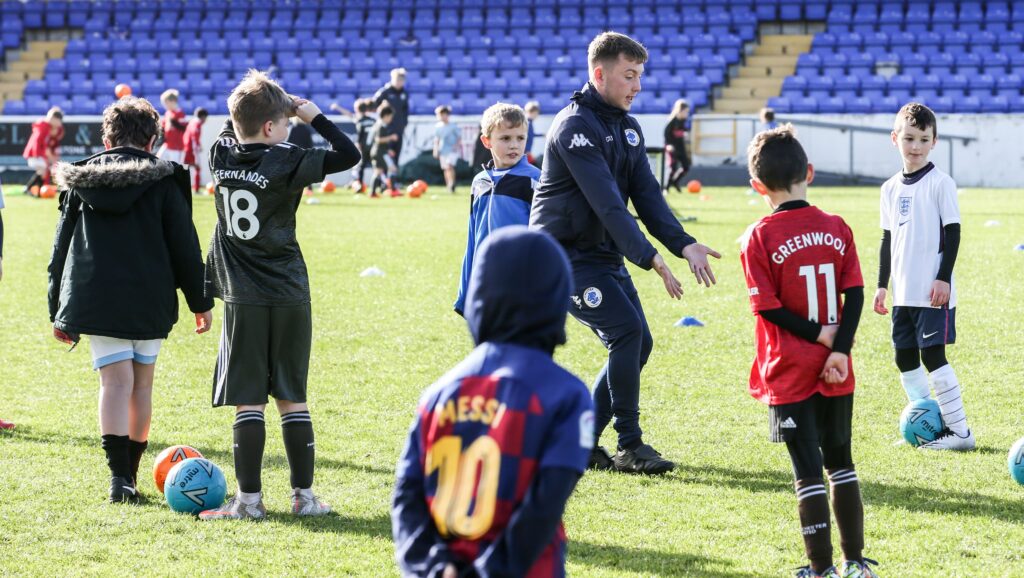 The Level 2 Community Activator Coach apprenticeships will offer aspiring coaches the opportunity to achieve recognised qualifications and gain workplace skills and experience while receiving a weekly salary.
As an apprentice with Chester FC Community Trust, you will assist in the delivery of a range of sport and community programmes including schools coaching and holiday courses. You will also support the planning, monitoring and evaluation of projects.
You will complete FA coaching certificates and undertake a bespoke training programme with our partners Sport Structures that includes the Level 2 Certificate in Supporting the Learning in PE and School Sport.
The successful candidate will have a passion for sport and exercise, GCSE Grade 4 in PE or Level 2 sport qualification, GCSE Grade 4 or above in English and Maths, and be flexible as the role will involve evening and weekend activities.
Upon completion of the apprenticeship, you will have the skills, qualifications and experience to apply for permanent employment with Chester FC Community Trust or within the sports industry.
To find out more details about these apprenticeships, click the link below or contact Jim Green via jim.green@chesterfc.com or call 07512 355396.
Level 2 Community Activator Coach
The closing date for applications is 31st March 2021.