Chester FC Community Trust has been presented with a cheque for £5,000 after winning Best Health Project in the 2018 National League Trust Community Awards.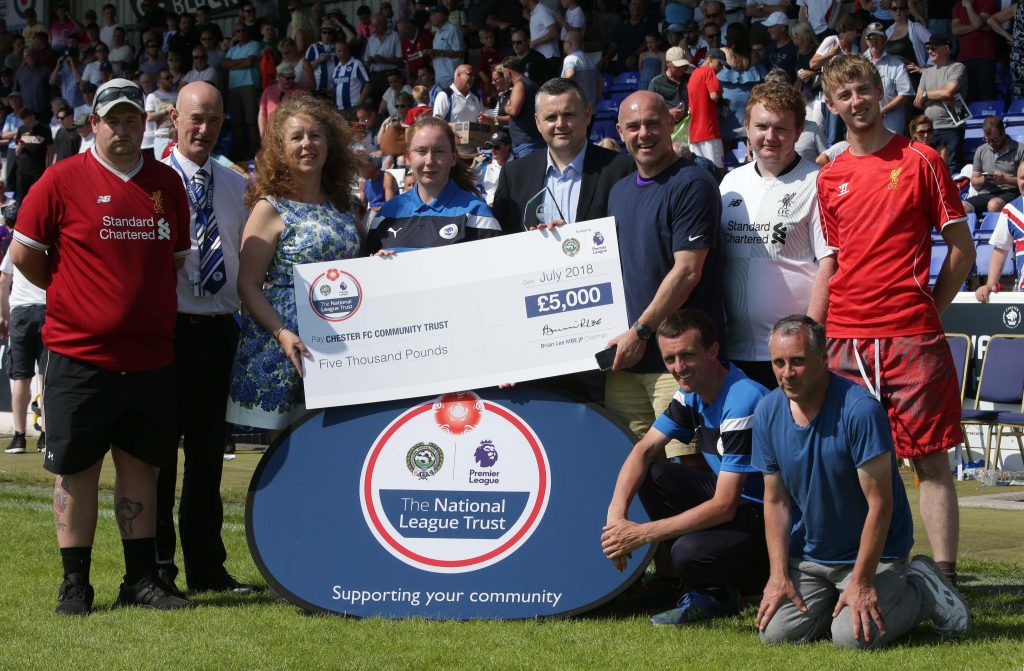 The charity was recognised for its Chester FC Mental Health & Wellbeing project, which helps to reduce social isolation and improve participants' physical and mental health through weekly training sessions and monthly fixtures.

The National League Trust Community Awards celebrate the impact of clubs across the three divisions of the National League in their communities.

Susan O'Brien, project manager for the National League Trust, made the presentation to members of the team and Community Trust colleagues during the pre-season match with Champions League finalists Liverpool at the Swansway Chester Stadium.

She said: "It was a pleasure to present this award to the Trust for two reasons.

"It is great to see such a project making a real difference to the lives of people living with mental health problems, demonstrating how sport can help make a change in self-esteem and confidence.

"Secondly, the Trust has an excellent track record in the quality and variety of its programme, and justifiably deserved the award for their work and the contribution they make to their community.

"At the National League Trust we are proud to support and help develop community programmes at the majority of our member clubs, and to see the difference they make."

Chester FC Mental Health & Wellbeing is a partnership between Chester FC Community Trust, forfutures and the Cheshire Centre for Independent Living's Get Yourself Active project.

Weekly sessions take place at the Northgate Arena and a team representing Chester FC competes in the Cheshire Ability Counts Football League.

The project helps to reduce the social isolation people with mental health problems can experience, offering participants opportunities to make friends and keep fit in a welcoming environment and talk about their problems without stigma, seek advice and access additional support.

In addition to physical health benefits, evidence shows regular exercise is beneficial for mental health and well-being too, helping to reduce stress and anxiety, increase self-esteem and reduce risk of depression.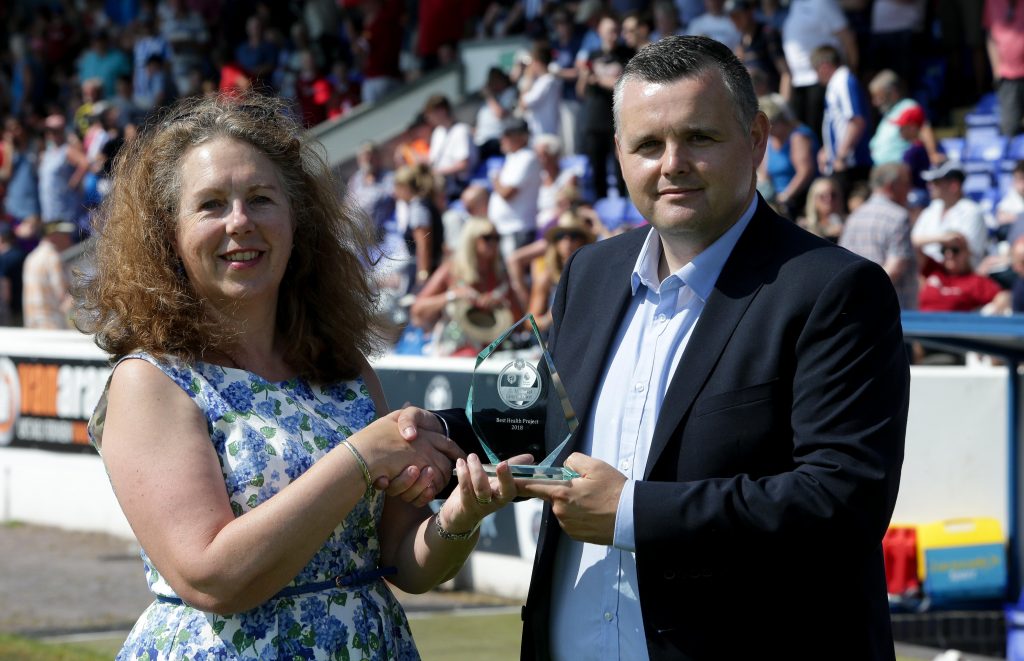 Jim Green, chief executive of Chester FC Community Trust, said: "We would like to thank the National League Trust for this award and the outstanding support they have given and continue to give our programme.

"This project is making a real difference to the lives of participants and we are looking forward to building on its success in the future."