Chester FC Community Trust is lending its support to local charity Down Syndrome Cheshire this World Down Syndrome Day.
World Down Syndrome Day is a global awareness day which has been officially observed every year on 21st March by the United Nations since 2012, the date being the 21st day of the third month, was selected to signify the uniqueness of the triplication (trisomy) of the 21st chromosome which causes Down syndrome.
Down Syndrome Cheshire was founded in 2007 by a group of parents, who realised how important it is to connect with other people in order to share experiences. The charity's aim is to provide opportunities for parents, carers, siblings and extended family networks to have fun in a fully inclusive environment, where a child with Down's syndrome is one of many, rather than one of a few.
One simple way Chester FC fans can get involved and support this year's campaign is through joining a Sock Pennies Amnesty and filling up an old sock with loose change.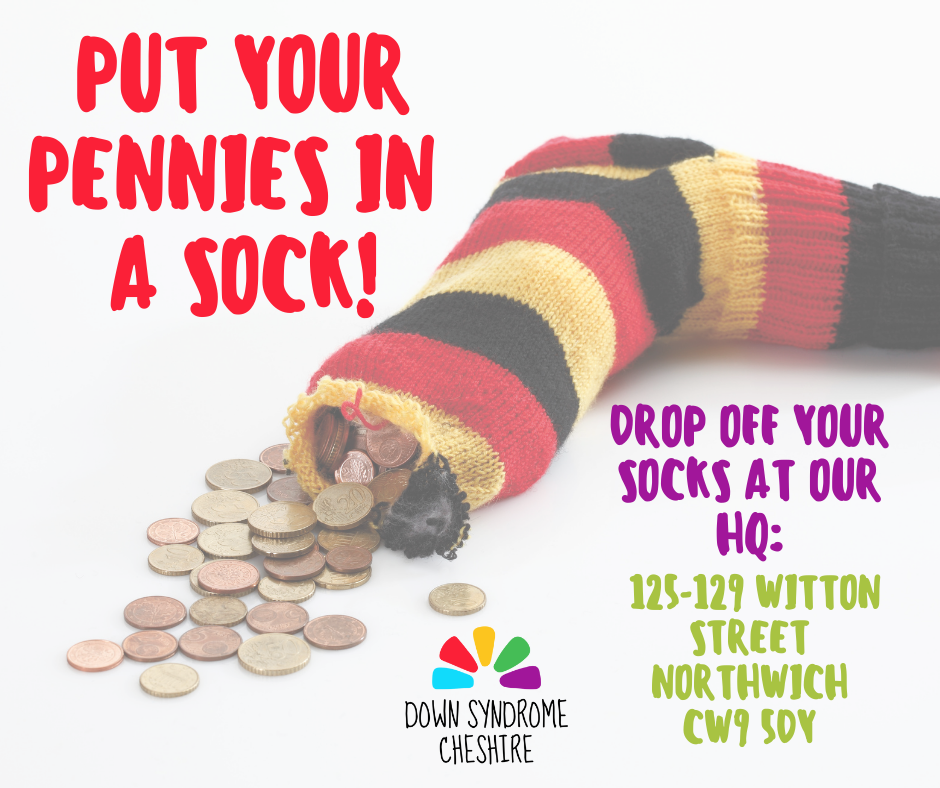 It's estimated that there's around £50 million of loose change rattling around our homes and Down Syndrome Cheshire would like you to donate it to them. You can drop off your socks at Down Syndrome Cheshire's headquarters at 125-129 Witton Street in Northwich and every penny donated will support their work with people who have Down syndrome and their families across Cheshire.
For more information about Down Syndrome Cheshire, visit their website at www.dscheshire.org.uk.
To find out more about World Down Syndrome Day, visit www.worlddownsyndromeday.org.