The winner of the #ProudToBeBlue competition for Junior Blues has been revealed and congratulations go to six-year-old Lacey Mills!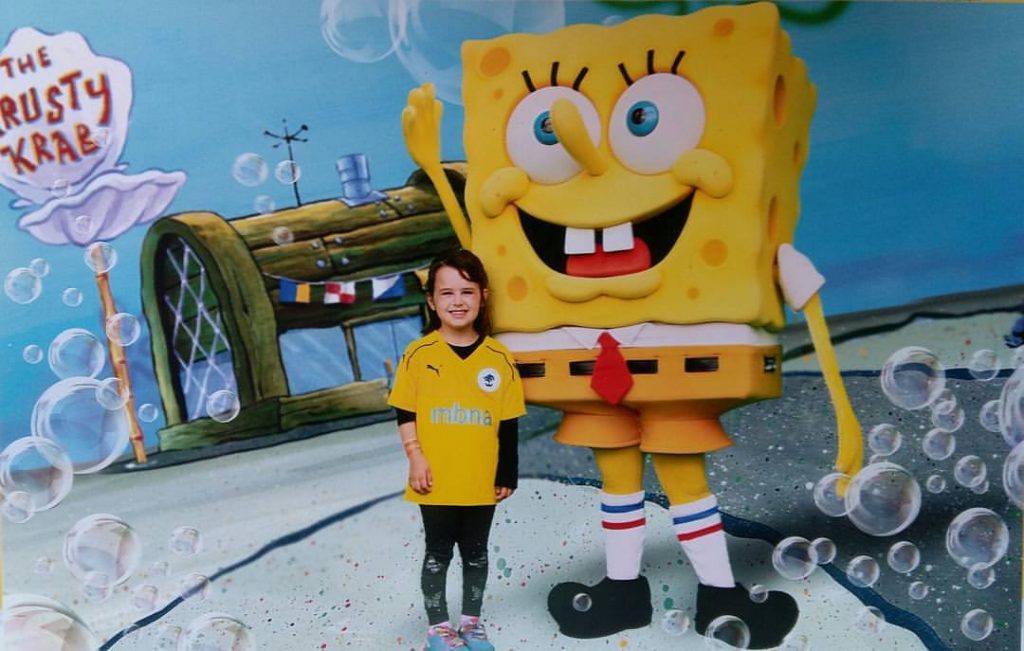 We receieved lots of brilliant entries of Junior Blues showing off their favourite Chester FC shirt across the UK and beyond.

All of the entries were put into a prize draw and Lacey's name was picked out as the winner.

Lacey sent in a fantastic photo of her wearing her new yellow away shirt when she met SpongeBob SquarePants at Blackpool Pleasure Beach.

Lacey's prize is a mascot experience for the game against Eastleigh on February 17th – which we can announce will be the annual Junior Blues Takeover Day!

Thank you to everyone who entered #ProudToBeBlue – there'll be lots more competitions for Junior Blues this season!

If you'd like more details about the Junior Blues you can email juniorblues@chesterfc.com or contact us on 01244 371376.