Chester FC Community Trust's schools programme is continuing to grow with a range of high quality support being delivered in primary schools across the local area.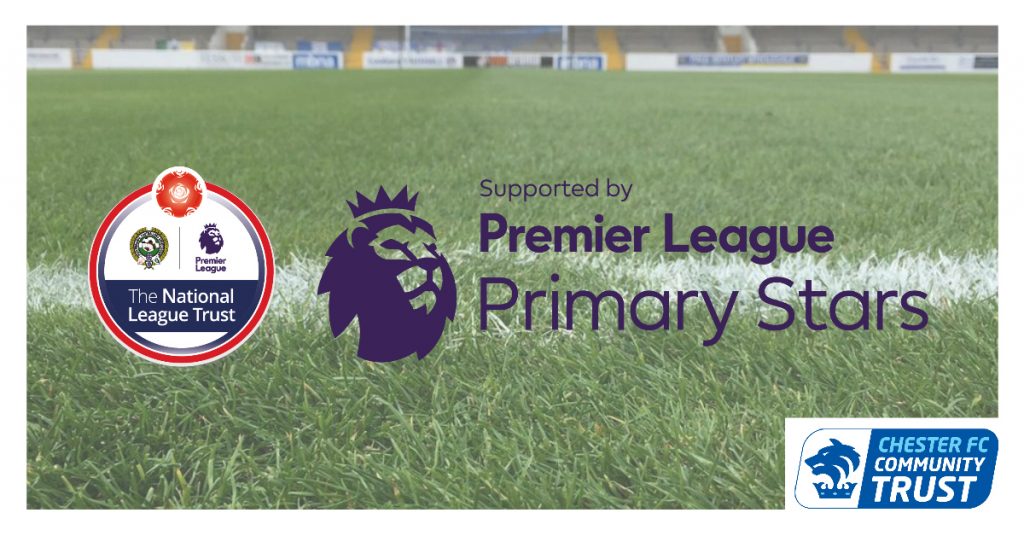 The club's charitable organisation works with partner schools to encourage children to be more active and uses the appeal of football to engage and inspire them both in school and life.

For the 2018/19 academic year the Community Trust has moved up to tier five of Premier League Primary Stars, a national programme connecting learning to the real world of sport.

Each week coaches plan and deliver fun and engaging PE lessons, extra-curricular activities and interactive workshops to a high standard and provide mentoring and support to teachers, helping increase their confidence and skills in PE.

Alongside this delivery, schools and teachers can access free teaching materials and resources through the Premier League Primary Stars website with access to player visits, stadium tours, matchday experiences and inter-school tournaments.

During the first half of the autumn term, the Community Trust supported Rhos Street School in Ruthin, St Martin's Academy in Hoole and St Mary of the Angels Primary School and Wolverham Primary School in Ellesmere Port.

The new half-term will see the Community Trust engaging with Barrow Primary School, St Bernard's RC Primary School and St Saviour's Catholic Primary School as well as visiting Mill View Primary School, St Clare's Catholic Primary School and The Oaks Primary School to lead assemblies.

Jim Green, chief executive of Chester FC Community Trust, said: "It has been really encouraging to see the growth and impact of our schools programme since the turn of the year.

"We place a huge value on each of our school partnerships and consider it a great privilege to have the opportunity to support both children and teachers in this way.

"Through using the Chester FC name and badge, we aim to inspire children to be lead more active, healthier lives, raise aspirations and provide a positive experience of our football club."

The schools programme is subsidised through funding from the Premier League Charitable Fund and National League Trust.

To find out how your school can get involved, contact Chester FC Community Trust on 01244 371376 or email community@chesterfc.com.