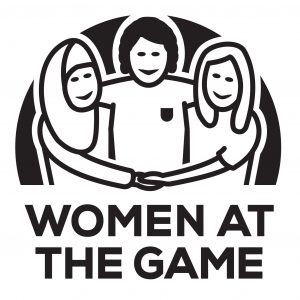 Chester FC are supporting a national initiative aiming to encourage more women to attend live football matches.

The visit of Woking on Easter Monday, 17th April has been designated a Women at the Game match with the Blues running a special ticket promotion for the game and hosting a pre-match reception for female supporters.

Women at the Game is the brainchild of Jacqui Foster, who wanted to create a more welcoming and supportive environment for women attending live football, and particularly those watching a live match for the first time.

Jacqui, who supports Altrincham, was diagnosed with terminal cancer in February 2015 and used money that friends raised for her to launch the campaign.

She will be attending the game on April 17th with the Blues announcing a special Women at the Game ticket for any females who wish to attend the game priced at £10.

Jacqui said: "I am delighted that Chester FC, a community club close to my heart have decided to hold a Women at the Game event.

"Women at the Game is my brainchild. My idea is such a simple one. Women enjoy doing things and going to places together. Watching sports events is just one of things I like to do and I know that it isn't so good on my own and that some women just would not consider going on their own. So, I thought I'd set up something to help women to make new friends and enable groups to grow to watch live sport together in a comfortable, welcoming, supportive organised way."

Before the game the club will welcome female fans to a reception with pre-match refreshments available including teas, coffees and cakes.

Chester FC Women's players will be on hand to meet and greet supporters, answer any questions they may have and take them into the ground to watch the game alongside fellow female fans.

Anne Salmon, a director of City Fans United, has worked with Jacqui to plan the event and said: ""It has been a pleasure planning this event with Jacqui; she is super organised and came to the meeting armed with lots of helpful information.

"Her enthusiasm is so infectious that I really wanted to work hard and get others on-board so that we could make this a fantastic event that will hopefully become a regular fixture in our calendar. I can't wait for Easter Monday to see more female faces in the crowd."

Women at the Game tickets must be ordered in advance via community@chesterfc.com and can be collected on the day of the game in the Community Hub marquee.

For more information about the Women at the Game match contact the club on 01244 371376.