Chester FC Community Trust is pleased to announce it has been granted charitable status (Registered Charity Number 1174370).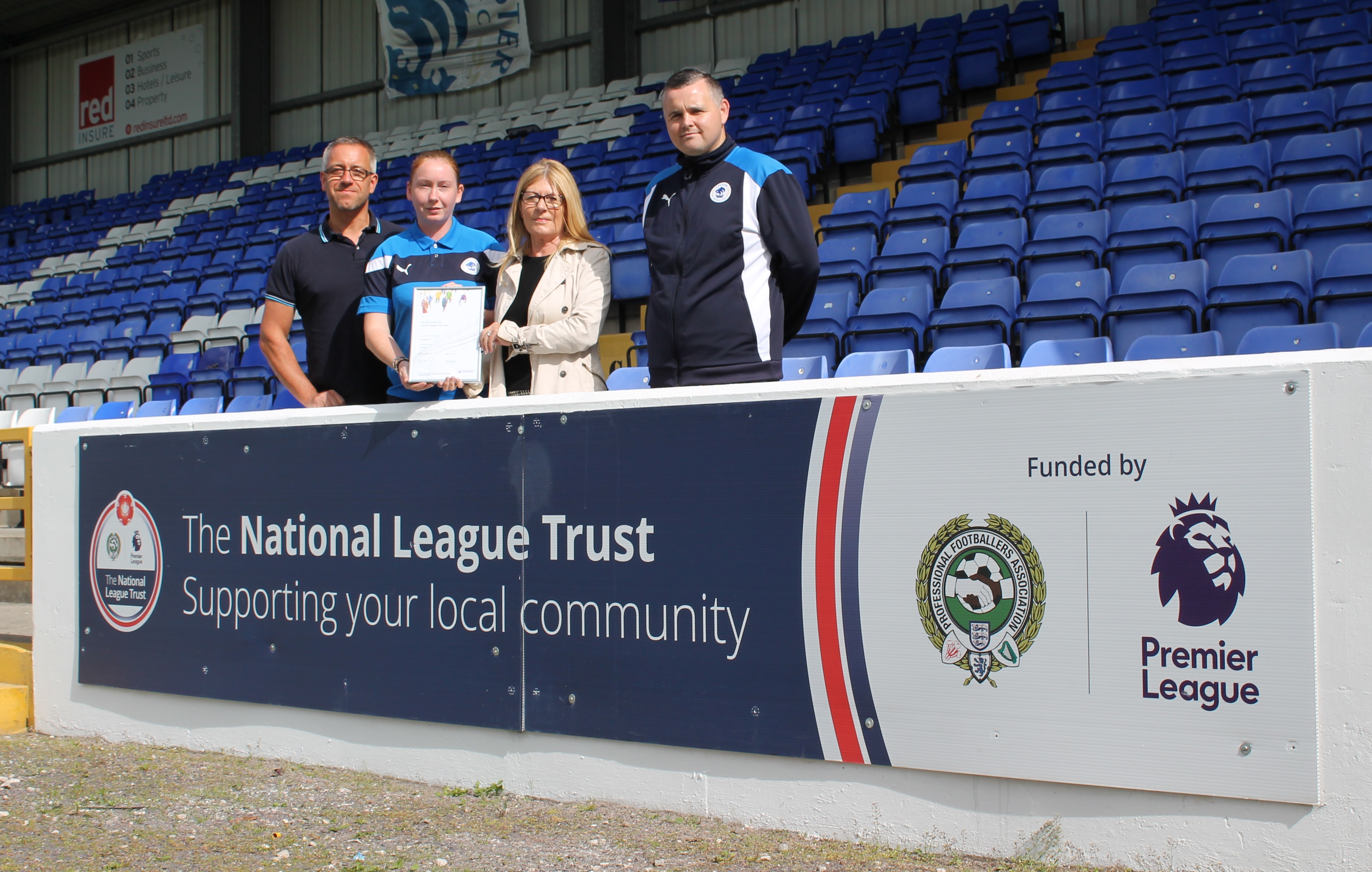 This is a significant milestone for the organisation, which uses the power of sport and the appeal of Chester FC to improve and enhance the lives of people living in Chester and the surrounding areas.

The Trust was established in 2013 and operates independently from the supporter-owned Club.

It delivers high quality football and physical activity, education programmes, social inclusion provision, and health & wellbeing projects to people of all ages and abilities in Chester and across Cheshire West.

Obtaining charitable status endorses the Trust's work as being for public benefit and will help to ensure its long term sustainability.

The move will enable the Trust to have an even greater impact in the future, providing access to new grant funding and fundraising opportunities.

Liverpool-based law firm Brabners were instructed to act for the Trust, providing governance advice and overseeing registration with the Charities Commission.

Jim Green, chief executive of Chester FC Community Trust, said: "Gaining recognition as a charity has been a long-held aspiration for the Trust and I'm delighted we have now achieved this.

"It gives the Trust increased credibility and has a number of advantages, but most importantly it will allow us to build on our work and continue having a positive impact on people's lives.

"I would like to acknowledge the fantastic support and encouragement we receive from the football club and our partners, in particular MBNA and the National League Trust, who share our passion for making a difference in our community.

"I would also like to thank Graeme Hughes and Brabners for their expertise and assistance throughout."

The board of trustees of Chester FC Community Trust is made up of David Evans, Paul Bodman, Guy Lister, Mike Day, Sue Pearson, Mike Vickers and Martin Williams.

David Evans, trustee of Chester FC Community Trust, said: "Back in 2010 when we reformed the Club, a community arm with charitable status was a keystone of our vision. That was step one. Step two was establishing the Community Trust in 2013. Step three is becoming a charity and is the culmination of the hard work of many people – Jim and those who went before him and Trust board, coaches and volunteers.

"It will open up many opportunities for us to extend our work with the community and is confirmation that Club and Trust are moving forwards together.

"It is a proud moment for us – from a Club unable to pay its way, reputation in tatters being dragged through the courts to a financially secure Club and Trust with a growing reputation and charitable status in seven years."

The Trust has established key relationships with a number of partners from the commercial, public and third sectors, including MBNA, the National League Trust, the Cheshire Football Association and community clubs and leagues.

Over the coming months areas of focus will include expanding its support for schools, developing its disability football programme and working with partners to progress plans for a community sports hub in Chester.

Organisations and companies interested in learning more about the Trust's activities and opportunities to support its work can contact chief executive Jim Green on 01244 371376 or email jim.green@chesterfc.com.