Chester FC Mental Health & Wellbeing triumphed in the first round of the 2018 edition of the FA People's Cup.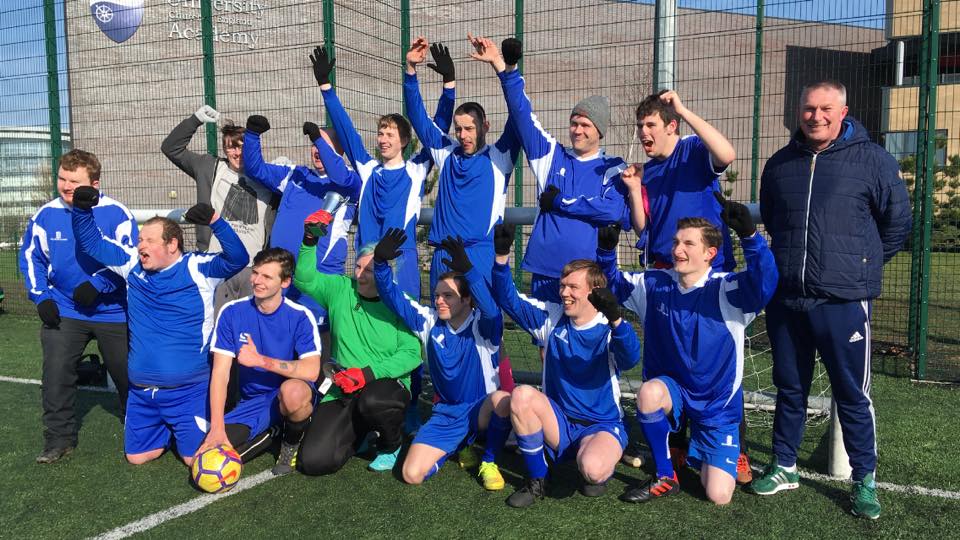 The national competition had a record number of entries and over 45,000 players involved across 18 different categories and Blues emerged victorious in the Adult Male Premiership Disability tournament at University Church of England Academy in Ellesmere Port on Saturday, 24 February.

The Chester FC squad is made up of men who have experienced mental health difficulties and forms part of a project that helps to reduce the social isolation that people with mental health problems can experience, offering them opportunities to make friends and keep fit in a familiar environment.

Chester FC Community Trust, Forum Housing Association, Foundation Enterprises North West and the Cheshire Centre for Independent Living through the Get Yourself Active project work together to organise weekly football training sessions at the Northgate Arena and competitive fixtures in the Cheshire Ability Counts Football League.

The winning teams in each category from every venue progress to the FA People's Cup semi-finals, which will be held at regional venues over 24-25 March 2018.