A new publication promoting the work of Chester FC Community Trust along with the news and information from Chester FC has been launched.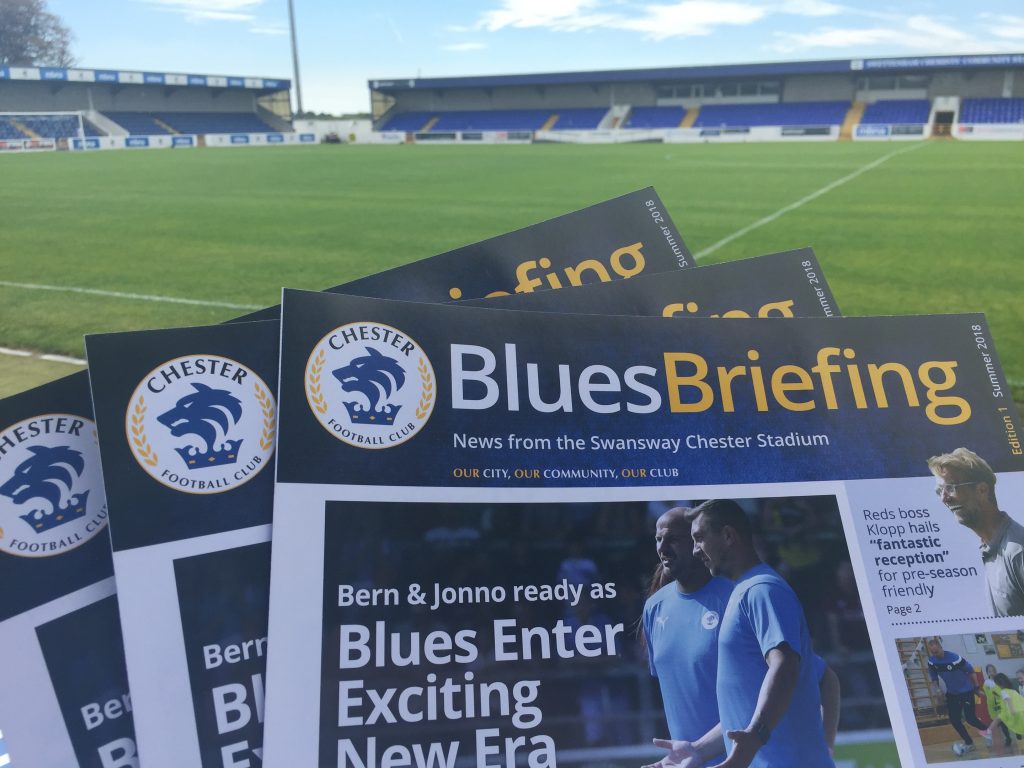 Blues Briefing is a tabloid-style newsletter that will be distributed free across Chester, Cheshire West and Deeside to raise awareness of the club's charitable trust and improve engagement with supporters and the wider community.

The first issue is out now with 10,000 copies ready to be given to shops, businesses, leisure facilities and community venues, as well as being delivered door-to-door in some areas.

The Community Trust, which delivers a range of initiatives under the themes of coaching, education, health and inclusion, hopes to publish Blues Briefing every three to four months with local companies able to support its distribution through advertising.

Jim Green, chief executive of Chester FC Community Trust, said: "The launch of Blues Briefing is an exciting step forward as we look to raise our profile as a charity and the impact our work has on the local community.

"As a supporter-owned club, Chester FC is about so much more than what happens on the football pitch and Blues Briefing will help us to illustrate that.

"We want to reach out to people who might not be familiar with Chester FC or the Community Trust and hopefully inspire them to become part of our journey."

You can download a digital version of issue one of Blues Briefing now here.

Businesses and premises who wish to receive copies of Blues Briefing for customers and visitors can email community@chesterfc.com to arrange distribution.

Supporters interested in becoming part of the team of volunteer distributors to deliver Blues Briefing in their area can contact the club on 01244 371376 or email community@chesterfc.com.

Companies who would like to know more about opportunities to advertise in future issues of Blues Briefing can contact Jim Green on 01244 371376 or email jim.green@chesterfc.com.