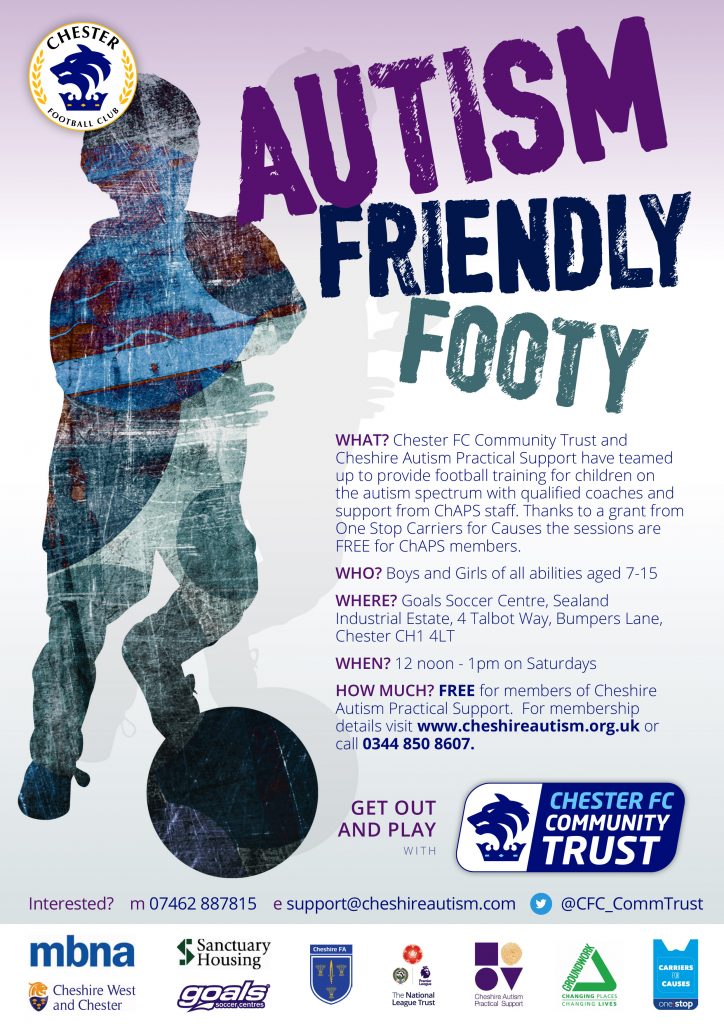 Autism Friendly Football
Chester FC Autism Friendly Football offer regular football training sessions for children with autism spectrum conditions.

The sessions are run in partnership with Cheshire Autism Practical Support (ChAPS), a charity supporting families with autism spectrum conditions or Aspergers syndrome, whether diagnosed or not, across Cheshire

Qualified coaches from Chester FC Community Trust and ChAPS support workers lead the sessions, which take place at Goals Chester on Saturday afternoons from 12 noon to 1pm.

For more information about the 80 plus activities ChAPS run every month visit www.cheshireautism.org.uk or call 0344 850 8607.

WHERE? Goals Soccer Centre, Talbot Way, Chester, CH1 4LT
WHEN? Saturday 12 noon - 1pm