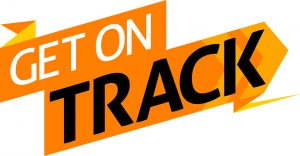 Active Cheshire is to form a new and exciting partnership with the Dame Kelly Holmes Trust and Chester FC Community Trust to enhance the lives of young people in and around the City of Chester.

'Get on Track' is a flagship community-based programme focusing on personal, social and emotional development for individuals aged 16-25. The programme is led by world-class athletes over a 14-month period aimed to enhance the lives of young people facing disadvantage. The whole programme looks to empower young people to make positive life choices through the realisation of attitudes and behaviours.

The programme comprises four stages; On Your Marks, Get Set, Go and Keep in Touch. Throughout the all stages young people will learn to improve their communication, teamwork, resilience, employability skills, confidence and self-belief. As part of the programme the young people will gain qualifications in First Aid, Inclusion and Safeguarding whilst also delivering a 'Social Action' project to support local good causes.

Chester FC Community Trust will act as the main delivery partner alongside Neil Danns and Henry Cookey who are the athlete mentors from the Dame Kelly Holmes Trust – working specifically on the Cheshire project. The Lookers Vauxhall Stadium on Bumpers lane will play host to many of the sessions over the course of the programme, playing a central role in connecting with young people and providing an aspirational environment.

Active Cheshire CEO, Anne Boyd said: "This is an exciting new partnership for the Chester area and enables us to bring together a national organisation with a local delivery partner to achieve real impact to young people's lives. It's more important than ever that we look to work collaboratively, develop and maintain strong partnerships with a wide range of organisations to effect real and lasting change. Partnerships like this are exactly what we need to help tackle physical inactivity in our area."

Dame Kelly Holmes Trust Area Manager North West & North Wales, Leigh Hall said: "The newly developed partnership is key in supporting young people aged 16-25 years in the Chester area, particularly in Blacon where there are high levels of NEET young people. Utilising our world-class athletes Neil Danns and Henry Cookey we aim to break down those barriers to participation in sport, training, employment, volunteering and education and support young people in moving forward into their chosen outcome. Utilising the expertise of both partners, teamed with the nationally recognised 'Get on Track' model this presents an exciting opportunity to have an impact in the are."

Chester FC Community Trust Chief Executive, Jim Green said: "The 'Get on Track' programme has achieved tremendous success and it's fantastic that this new partnership will provide young people in Chester with an opportunity to engage with, and benefit from a programme that transforms lives through providing them with the skills, support and confidence to move towards volunteering, training, employment and sport."

If you are aged 16-25 and looking for work, training or opportunities in sport or volunteering, you can sign up to the programme or find out more by contacting sarah.tilling@activecheshire.org.